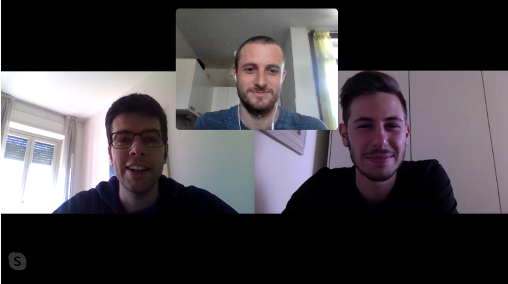 Alessandro, one of our partners at COSV, has written this blog for us on working and communicating during the COVID-19 lockdown.
It was the 20th of February when it all began.
That day, the first Italian COVID-19 case was reported in Lombardy, in a small town at the gates of Milan. Back then, we didn't know what was going to happen in our jobs, in our daily activities, in our personal relationships, basically in our lives. Two days later, long before the official lockdown in Italy, COSV started to prepare for the immediate future, digitalizing all his activities.
So, we started to work from home, to prevent the spread of the infection: no more morning coffee and chit chats between colleagues, no more face-to-face meetings, and no more "see you tomorrow."
In the beginning, everything was new and, like all the unusual things, was quite funny. Then, lockdown became official and none of us could go out of his house anymore. Days and weeks passed, what was unusual and temporary became a habit. As a matter of fact, we got used to work in remote.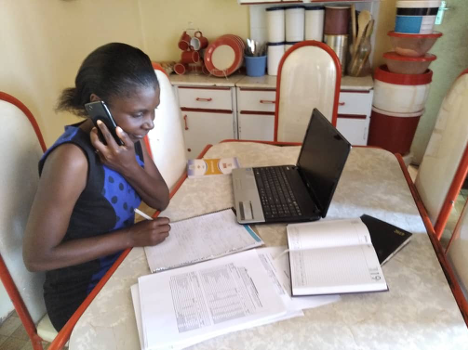 However, Italy is not the only country affected by the disease. The infection spread worldwide and COSV had to reprogram all its activities abroad. In Zimbabwe, COSV provided rechargeable batteries to its employees in order to work during the day, due to the lack of electricity supply. Each member was also equipped with Internet Banking and a budget to use their own smartphones as hotspot. In Lebanon and Albania, fortunately, our staff was already prepared for smartworking but, despite of that, COSV has been developing a way to better organize the activities. In Mozambique, there is no lockdown, that's why our staff is working in the office, keeping security distances and hygiene preventions. In case of emergency, we already bought the devices to work  remotely.
Thanks to Digitalization, we have the possibility to talk with our beneficiaries, stakeholders and colleagues, continuing with our projects and activities. Now, more than ever, we are benefitting from all the power of storytelling to collect information and understand the needs of our beneficiaries located all around the world. Even in these hard times, we are still able to keep and maintain the strong connections that we have built through the years with our partners and stakeholders. Despite all the limitations that are transforming our way of working, during these months we have been able to work on our digital storytelling skills and, thanks to them, we are still on a journey aimed at reaching our goals and results, giving our best. Wherever we stop, we stand on the platform considering which direction is better to take.
Fortunately, our efforts and sacrifices are now showing us a small light at the end of the tunnel. However, we must not forget to keep high the attention and maybe, in a short time, we will be back together at work, enjoying chit chats with colleagues, morning coffees and more "see you tomorrow", because human touch is what makes the difference in our life.