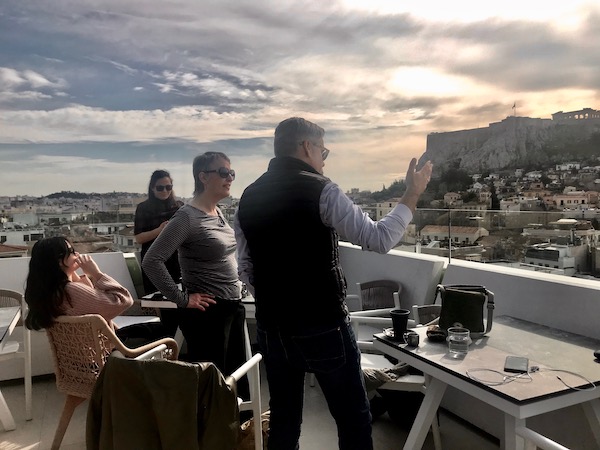 Just before a worldwide lockdown and the unprecedented restrictions on travelling due to the COVID-19 pandemic, the Eurospectives 2.0 project partners managed to host a rather fruitful project meeting in Athens.
The meeting was hosted by Ellinogermaniki Agogi in the heart of Athens' historical quarter. It was originally scheduled to take place at EA's premises, with several activities (such as a workshop at the school's observatory and a chance to use its solar telescope) organized to mark the event that were unfortunately cancelled.  
The meeting was a mixture of virtual contributions from our partners from Spain, Italy and Germany (CFR Vigo, COSV Milan and Agora Koln) who did not manage to travel to the event and face-to-face discussions and presentations from EA, People's Voice Media, Crossing Borders and Comparative Research Network.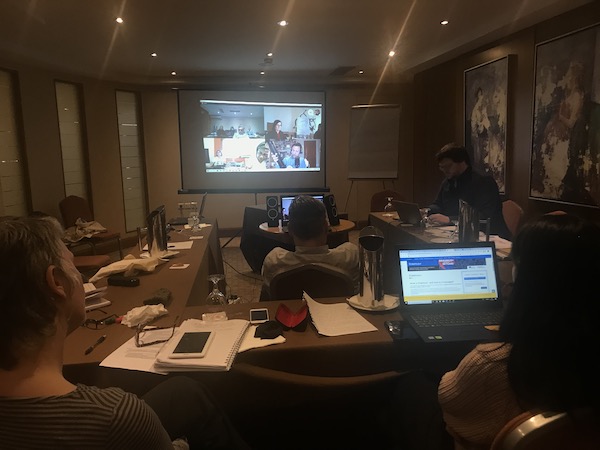 Despite the unique and emergency nature of the meeting, the team succeeded in producing a set of concrete results on the structure and content of the ES 2.0 curriculum, as well as addressing issues on policy recommendations and other management matters.
The presentation of two uniquely engaging approaches to digital storytelling by experts in the field was the highlight of the Athens meeting:
Glenda Rome, a freelance film maker based in Edinburgh, presented her excellent work on baby boomers that, despite fighting for decades for equal rights and visibility, are now hiding their sexual identity as they enter care homes in Scotland out of fear for reactions in their communal accommodation. Return to the Closet by Rome is an excellent example of how storytelling can give voice to the voiceless and help raise awareness on fundamental societal challenges such as rights. 
Manolis Andriotakis, a writer, columnist and film maker also presented his approach to teaching backpack journalism to young learners and teachers in his Backpack Journalism in the City open course at the Onassis Foundation. This is a series of workshops that can change the way in which students see their neighbourhood and their city. Andriotakis aims at transforming students into urban reporters, who are responsibly producing online news content about their neighbourhood and are also becoming informed consumers of this content in its multiple versions.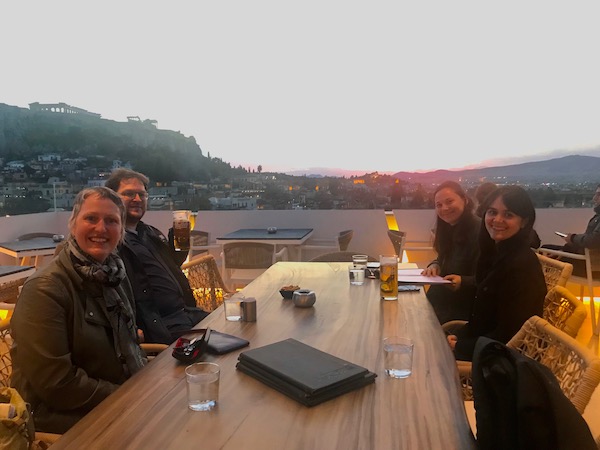 The team wrapped up the Athens project meeting with a celebration of its achievements and further discussion on planning and synergies over dinner at a local hot spot in the Athens historical quarter.